The Right Worshipful The Lord Mayor of Kingston upon Hull and Admiral of the Humber, Councillor Steve Wilson, President of The Freetown Society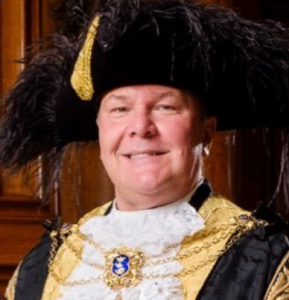 Kate Hindson, Chair of The Freetown Society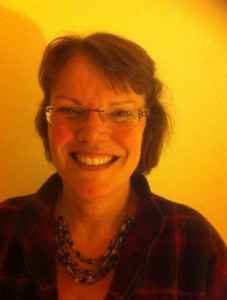 I joined the Freetown Society in 2009, at the same time as Pearson Primary School in Hull was linked with Alvette Preparatory School in Freetown. In 2011, I was privileged to take part in an exchange of head teachers on a British Council sponsored visit to Sierra Leone. We built relationships with our counterparts, spent time in our link schools, explored Freetown and some of the beautiful surrounding country and made preparations for the Freetown head teachers' return visit. Teachers from Freetown –Hull linked schools have benefitted from further British Council-funded reciprocal exchanges, our pupils have worked together on curriculum projects and enthusiastically contributed to the development of International Pupil Councils in Hull and Freetown.
I believe that global learning in a real context is vital, it helps us to build strong, positive relationships, appreciate different perspectives which in turn develops our understanding of the challenges faced by communities and opens our eyes to how we can learn from each other.
What an exciting time to be the Chair of the Society, when we are developing existing and new relationships and working with new partners to strengthen our collaboration and mutual understanding!
Trish Dalby, Vice Chair of The Freetown Society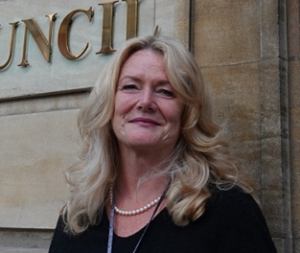 I first travelled to Freetown with the Lord Mayor of Hull, former Councillor Karen Woods and her consort, former Councillor David Woods in 2009. As David was the politician who led on my service area of waste management, he was particularly interested in how Freetown dealt with its waste and hence my being invited to visit also.
This visit led to a successful bid to the Commonwealth and Local Government Forum for a joint project between Hull and Freetown into the development of a waste strategy for Freetown and other cities in Sierra Leone as a building block for the future sustainable management of waste. This project also included the development of a local government procurement strategy with Freetown City Council as part of what was the transfer of central government services to local government to strengthen democracy and democratic accountability.
We were able to provide practical as well as strategic partnership working through exchange visits of local government officers between Hull and Freetown and the provision of refuse, drainage and fleet management plant and equipment.
I was delighted that Freetown, when Hull became UK City of Culture, became part of the celebration of culture on both our cities, especially the richness and vibrancy of Sierra Leonean culture and life.
My most recent to visit to Freetown was in June 2019 when I was privileged to accompany our current Lord Mayor, Councillor Steven Wilson and his consort, Karl Hudder. This was a very special visit as it celebrated the 40 years of Hull City Council and Freetown City Council's civic relationship. The warmth and affection with which the Lord Mayor and we, as his team, were met was incredible and cemented further the strength and depth of our commitment to one another.
I have been to Freetown on four occasions now and I am privileged to say that people who were colleagues have become dear friends. As well as my personal commitment now to strengthening the links between Hull and Freetown, I am also delighted to be involved in how Freetown can be part of the UK City of Culture, celebrating the richness and vibrancy of Sierra Leonean culture and life.
Executive Board:
Kathleen Guthrie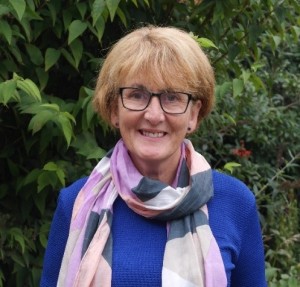 My involvement with Freetown started back in 2011 when I was asked to coordinate 10 new Hull Freetown school partnerships. I visited Freetown in October 2011 never realising what an incredible journey I was about to embark on. I have since visited Freetown regularly, October 2019 will be my eleventh visit working with teachers to help develop quality education for all. There are now over 25 active school partnerships covering primary, secondary and special schools. Funding from the British Council enables regular teacher exchanges and we were pleased to welcome a delegation of 16 Freetown teachers to Hull in March 2019, face to face dialogue is essential to develop and strength the partnerships.
My colleague, Francis Mason in Freetown, and I are proud to lead the International Pupil Council which meets every half term in both cities, giving pupils the opportunity to work together on joint global issues such as the Sustainable Development Goals.
Another key area is girls' education, I am lucky to be involved as a mentor and supporter of the Conforti Girls Empowerment Project which aims to provide training and opportunities for girls to further their education and develop skills enabling them to become independent working young women.
I never cease to be amazed and humbled by the positive spirit and enthusiasm our friends in the Hull Society and around Freetown show every day as they work to improve and develop Freetown. The Freetown and Hull Societies are working closely together to align our Action Plans and Executive roles to increase communication and collaboration.
I am proud to have represented the Freetown Society as Chair from 2014-2019 and I will continue to explore every avenue to raise awareness of and celebrate the wonderful twinning between our two cities.
Joshua Guthrie, Media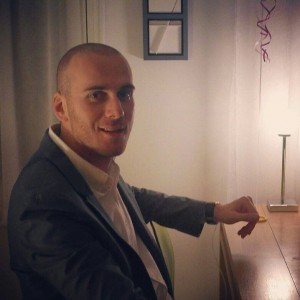 I have always loved to travel and value the experiences I have gained from working abroad in different environments and cultures. I am the global links coordinator at the school I teach at. We are twinned with Empowering Children School in Freetown, Sierra Leone. Through this partnership our schools have carried out joint projects that are enabling our pupils to become global citizens. It puts a real perspective on their place in the world and what they can do to help others. Global issues are becoming much more local and so I know that through being part of the Freetown Society Executive, I will have the chance to directly impact upon positive changes and projects that will benefit people both in Hull and in Freetown.
Cecil Jones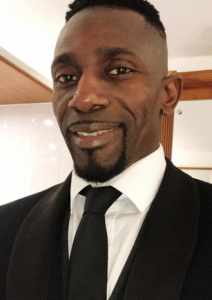 I have been an executive member of Freetown Society for the past six years and quite recently been re-elected to serve as executive committee member.
As an executive member my intention is to give full support to the Chair, the committee and to support the other members of the association. Together our aim is to strengthen the twinning and the special relationship between the two cities (Hull and Freetown).
I also aim to work with the present mayor of Freetown, the Hull Society and Sierra Leone Association in building stronger relationships and to seek each other's interests.   My main goal is to make a positive impact in nurturing the good values and build on the positive achievements gained over the years.
The past/present Chair together with other members of the association and the wider communities in Hull has been very supportive during the Ebola and Mudslide disasters in Sierra Leone and even the present flooding situation this year due to heavy rainfall resulting in loss of lives and properties. For this I say Thank you and well done.
The partnerships between schools in Hull and Freetown has been a brilliant idea and that has created lots of opportunities for teachers to exchange visits and for children of both sides learning about each other's cultures and values. This is so evident during my visits to schools here in Hull. It is my desire to see these connections extended to other schools in Hull and Freetown.
I feel privileged and honoured serving as executive member for another year together with other well meaning people of the reputable Freetown Society. I look forward to working alongside the Chair and other committee members in exploring every avenues and raising awareness of the marvellous twinning and special relationship between the City Of Hull and Freetown Sierra Leone.
Saidu Koroma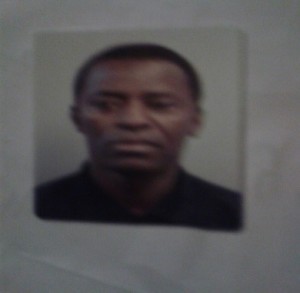 My name is Saidu Koroma. I am the Chair for Sierra Leone Association Hull. I've been a member of the Freetown Society for the past 15 years. I am also a member of the Hull Afro Caribbean Association.
I am passionate about working with organisations that are linked with Freetown, Sierra Leone. I enjoy welcoming and entertaining people who visit Hull from Freetown.
I hope the Sierra Leone Association and the Freetown Society will continue working together to support communities in Sierra Leone.
Reverend Alan Bagshawe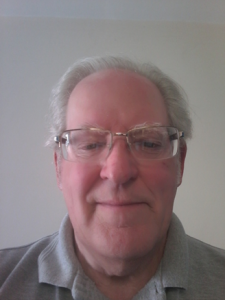 Throughout my ministry I have had a strong commitment to the church in Africa and I was, therefore, attracted to the special relationship Hull has with Freetown, Sierra Leone. I got involved!
My links with the Church Mission Society were more than useful and they agreed to support us in organising a visit for local church members to Freetown. This was planned for 2007 to coincide with the 200th Anniversary of the Abolition Bill. CMS found us a West Africa experienced leader and I took on the local organising for the visit whilst the Bishop of Freetown made superb arrangements for our visit. Since then, I have led a number of successive visits taking local Christians to experience Freetown and seek to create parish links in the process. We currently have six parishes in Hull with a link in Freetown. We have also brought the former Archdeacon of Freetown to Hull and in 2017 the Reverend Elkanah Thomas spent three weeks with us.
Since I retired from my parish duties in the Boulevard area I have kept these Freetown connections alive. Joining the Freetown Society many, years ago I have served as best as I can, for a time as Chairman. I have made seven visits to Freetown, my last was in 2015, three days after they received all clear from the Ebola Outbreak. I am planning to take a small party to Freetown in May, 2020.
Rita Edmond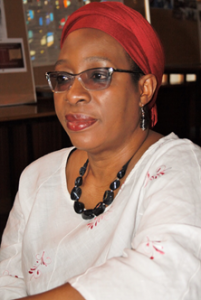 My name is Rita Edmond. I first got involved with Hull through the Hull Freedom Trail in 2007 marking the 200th Anniversary of the abolition of Slave Trade. My charity was one of five recipients that received a vehicle named after (William Wilberforce) for our Sierra Leone Projects. The vehicles left Hull in November 2007 for a three weeks road journey to Sierra Leone.
I am the Founder and Director of Community Empowerment Support Organisation (CESO). A registered Charity in England and Wales; (www.cesoprojects.org.uk). CESO runs the Ivor Leigh Memorial School, Youth and Women's projects in Kaningo, which is situated in the Western Area of Freetown.
I am a committee member of the Sierra Leone Association Hull and also a Trustee of the Hull Afro-Caribbean Association. I am pleased to be part of this unique twinning between the two cities.
Michael Morley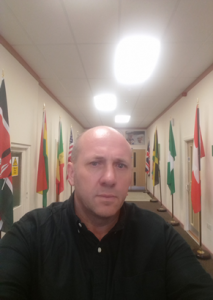 I am a veteran and former British Soldier of 23 years in Logistics and 7 years of being a Logisitcs Consultant. 4 years of that was in Sierra Leone, working for Addax Bio Energy in Makeni for 2 years as an Inventory Controller, the onset of Ebola moved me over to Port Loko to work for Goal Ireland as the Logistics Coordinator. Then I moved on to Freetown to work for Gento Group Road Construction company as the Logistics Manager.
I joined the Freetown Society in August 2018 and became the Members Secretary in March 2019.
I have various projects in Sierra Leone and help to support many organisations, mostly utilising my time, skills and connections to bring organisations together to collaborate and find partners and Donors.
Osman Yansaneh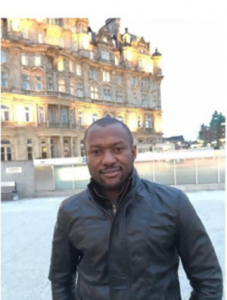 I am a certified engineer and a current PhD student at the University of Hull. I also double as a member of staff at the university where I demonstrate Experimental Engineering and Maths tutorials to undergraduate students.
I became a member of the Freetown Society in the last quarter of 2018 during when I got to learn about it from a friend in my quest to link Freetown [the city I was born in] and Hull. In fact, this is one of the three reasons why I chose to study at the University of Hull among other UK universities that gave me offer of a place to study at.
Serving humanity is my passion, it's my dream, my VISION and hence it's in my bone.
I am the Commonwealth Scholarships- UK North East Regional Network Coordinator. Additionally, I am the CEO and founder of TOF- Global Sustainability, a charity organisation (registered in Sierra Leone) that focuses on rendering sustainable solutions to eye-catching societal/environmental issues and human capacity building.
Francis Mason
Francis is integral to the Hull-Freetown links, having established the very successful Global Schools Partnership Network (GSPN) which o-ordinates and develops our thriving network of school partnerships. Francis is the Chair of The Hull Society – our sister organisation in Freetown. Francis runs the Conforti Primary School.
Lansana Mansaray aka Barmmy Boy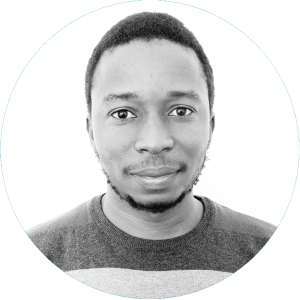 A multi-talented director of photography, filmmaker and musician who lives in Freetown Sierra Leone. Barmmy is a founding member and the current production manager at WeOwnTV Freetown Media Centre. Barmmy is the co-director and DP for the award winning film Survivors (PBS 2018). He has been honored by the British Council on numerous occasions and has be selected to travel abroad representing the creative youth of Sierra Leone to London, USA, Hull, Copenhagen, China, Niarobi, Abijan, Accra etc. Film Credits include YOUTH, (Director/2010), CHARITY 2010 (camera), They Resisted 2011 (Director of Photography) and Disability is Inability (Director of Photography/in production). He has worked as a cameraman and fixer on many award winning international productions including, Decisions (2011), Girl Rising (2013) They Are We (2014) and the Emmy award winning Meet the Africans: Many Rivers to Cross (PBS, 2013) he also codirected the Emmy norminated film on the Ebola outbreak in Sierra Leone Survivors (2018). PEABOBY Nomination 2019( Survivors), Emmy Nomination 2019 (Survivors)
Nova Studios Matt Stephenson and Alan Jones run Hull based film production company Nova Studios Ltd.
Nova were instrumental in developing the first group of school links between Hull and Freetown and they have produced numerous education resources about the Hull-Freetown link and they are regular visitors to Freetown. They are currently working on two Sierra Leone based documentaries and helped to support and develop cultural partnerships between our two cities for Hull in its 2017 City of Culture.
Tony Gbla
Tony spent two years in Hull as a voluntary worker but is now settled back in Sierra Leone, spending his time between Magburaka and Freetown. Tony was also involved in establishing school and church links and he remains a close contact for the Freetown Society – he is another of our trusted friends and someone who can help you with any work in Sierra Leone.